Trolling motor for canoe
Installing a trolling motor for a canoe is a great idea for people who want to enjoy seamless navigation while exploring the lakes and rivers. The trolling motor allows you to control several aspects of navigation, like speed and direction. Also, you can enjoy a more rewarding fishing experience because the trolling motor makes it easier to use features like the spot lock or fish finders to locate larger schools of fish.
Another good thing about using the trolling motor is installing it on different types of boats, even larger ones. You only have to buy a trolling motor model that can effortlessly propel your boat across the lake.
Can Anyone Use Trolling Motors?
Trolling motors have different outstanding features, but most controller systems are easy to use. The trolling motor comes with user guides and manuals to help new owners understand how it works. This means you can learn and start navigating the waters without stress. On average, you may need to spend about three hours setting up the electric motors and using the product.
There are different types of trolling motors out there. You can find electric trolling motors, gas powered trolling motors, freshwater trolling motors, transom mount trolling motors, and many other options. The saltwater trolling motor is an excellent choice when you need to go deep into the water.
However, regardless of the different names, the trolling motor brands you will find on the market have similar control functions and trolling motor mounts. The main differences come from how and where you can use them and the power source.
For example, the freshwater trolling motors mounted on small or large boats can be used to navigate fresh water rivers or lakes, while you may need to use the products labeled as saltwater trolling motors for canoes in saltwater lakes.
Energy Supply Options
Before the trolling motor can push forward or pull your boat, you will need to give it some power. There are different sources of power for the trolling motor. For example, the gas powered trolling motors are fuelled by gas motors. They have an outboard tank which you will need to fill up before using the trolling motor.
Also, the electric trolling motors require powered electric motors with a power source from the battery voltage. Battery power is reliable for these trolling motors. However, you can find a trolling engine that works with power generated from a foot pedal.
The choice is yours after observing the different power supply on most trolling motors and how much thrust the power supply can provide. For example, a deep cycle battery can generate more power. However, some people may prefer the gas powered motor because they can access gas easily.
Are Trolling Motors Safe?
Using a trolling motor for a fishing canoe is safe. These machines come with a motor mounted engine that keeps the canoe moving at a constant speed without safety threats. However, it is best to choose the right trolling motor for the canoe size you have. The canoe trolling motors are built and designed to effortlessly push or pull the canoe boat design.
You can navigate the electric trolling motor using the wireless remote control, and these products have control display screens that show details like the fixed point, battery voltage, direction, etc.
Overall, you will have much better control when using the best models of a bow mounted trolling motor, gas powered trolling motor, or the transom mount trolling motor.
Types of Canoe Trolling Motor Models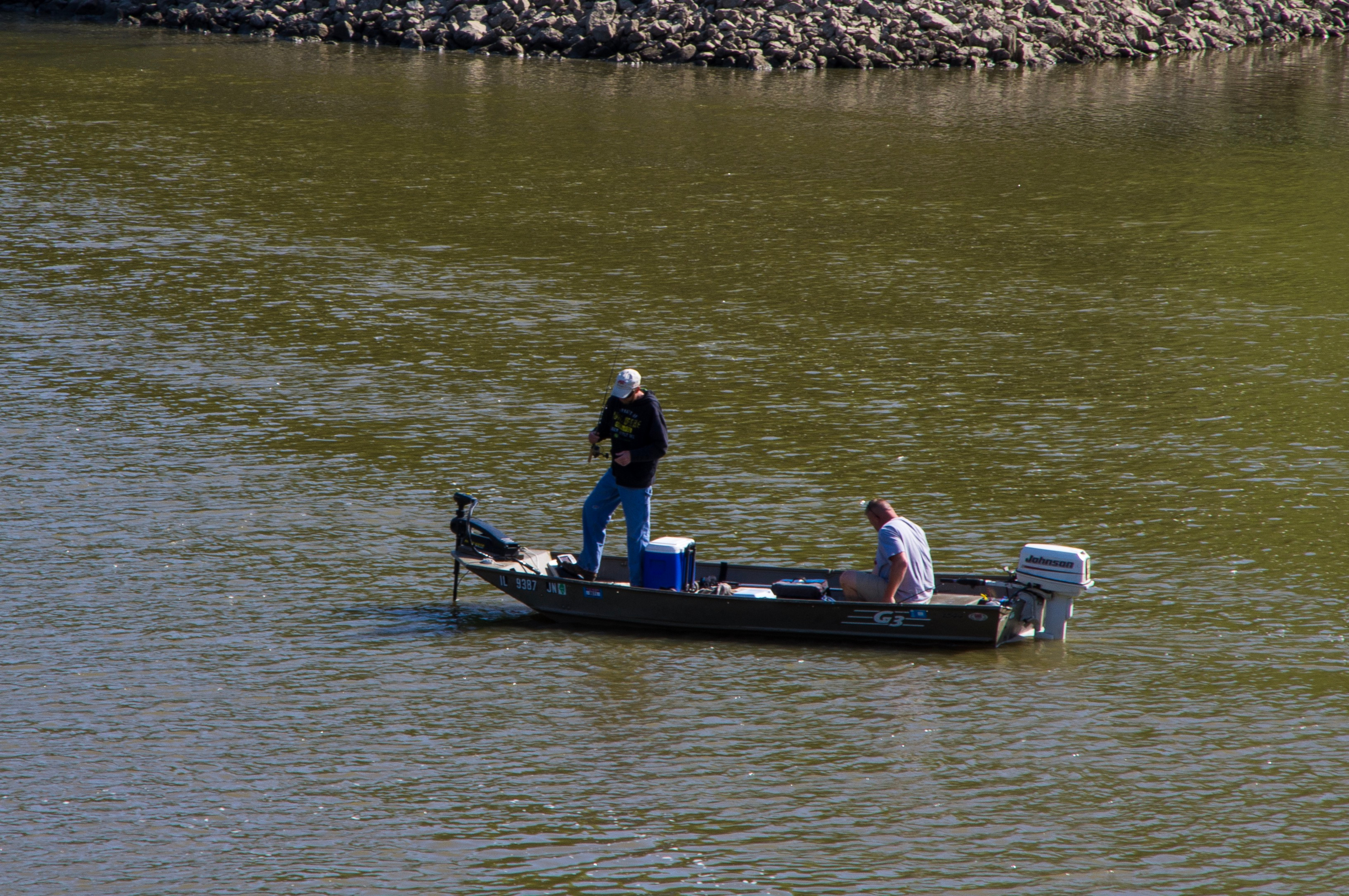 As mentioned earlier, you may find trolling motor models labeled as freshwater trolling motor and saltwater motors. These are broad categories for other models like the electric trolling motor, transom mount trolling motor, gas powered trolling motors, and the bow mount trolling motor.
The choice depends on several factors, but that does not make the purchasing experience a complex one. You should use the following tips when choosing the best electric motors or other models for your canoe:
Find out the Type of Water
Knowing whether the water in your nearby lake is salty or fresh can help you make a better decision. You can find this information by checking the internet or asking fellow anglers around. You can also call the county officers to get this information.
It is essential to know the type of water in the lake or river because if you buy and use a fresh water electric trolling motor in salt water, the engine and its outer parts may not last for a long time.
This is why you should first check the product description on the web page or packaging to know if the electric trolling motor is suitable for use in the lakes and rivers near you.
Check the Shaft Length
There are more trolling motors on the market today, and they have different shaft lengths to pull the motorized canoe. The best trolling motor has an ideal shaft length that reaches a suitable depth without hitting the floor of the lake.
The best advice for owners of most canoes is to use the transom motors for smaller canoes. While if you have a larger canoe, you should consider using a trolling motor with a longer shaft length. These models are usually the bow canoe motor mount.
How Fast Can a Canoe trolling motor Go?
When you have to mount a motor on a canoe, it is best to avoid looking for a product that can go super fast, as some sellers promise. You do not expect the electric motor to go fast like you are racing. Instead, the trolling speed is constant and balanced.
The motor on a canoe has different trolling speeds, which you can see on the product's packaging. The manufacturers will also post this information on the product's web page.
On average, the canoe motor can move at a speed of 8 km/h. At the same time, some larger models, like the electric motor, can move at a higher speed.
The canoe trolling motor speeds may vary whether you are using gas motors, foot pedal design, or electric trolling motors. So, find the best trolling motor that has the features you want.
We can help you decide on which gas powered trolling motors or electric motors that are ideal for your target market. Send us a customer contact form with your questions, and we will provide our best support.
Product Category- Trolling Motor for Canoe
Here are the top canoe trolling motor models you should consider buying to have an excellent customer experience:
36 LB Electric Outboard Trolling Motor for canoe
This trolling motor has a sleek design and a long handle, which helps reduce the stress of navigation. The shaft length on this canoe trolling motor measures about 30 inches, which is perfect for a gas powered trolling motor.
Also, it comes with an engine that provides up to 36 lbs thrust, which can push the canoe effortlessly. And the power output is 354w, while the current rating is 29.5 amps. This trolling motor has a solid mount that holds the engine firmly attached to the canoe, and it can pull a canoe carrying up to four people.
60 LB Thrust Electric Trolling Motor
These are outstanding electric motors that can push an average-sized canoe or a larger canoe. The 60 LB thrust capacity that comes with these electric trolling motors is adequate for anglers who would like to go fishing. The battery power supply is 12v, and it has a current rating of 57 amps. The overall output power from this engine is 684 w.
The shaft length is 36 inches, and it is stainless steel, which lasts for many years. These trolling motors can push a canoe carrying six or seven people and can be used in saltwater.
55 LB Bow Mount Trolling Motor
This is one of the best trolling motors for your canoe. It holds the electric motors securely attached to the canoe, and it is ideal for gas motors as well. The bow mount is solid and corrosion-resistant.
The nominal voltage required is 12v, and it has a power output of 636 w. The brushed motor power source is high-quality, and the power cable length is up to 165 cm.
The thrust capacity is 55 lb, and it has excellent control options like the speed switch and display panel. The engine also features overheating protection.
40 LB Electric Engine for Canoes
This S-type electric motor model comes with a solid transom trolling motor mount. The 40 LB thrust is excellent and works with a power supply of 12v. The output power is 414, which is outstanding. Also, the shaft size is 30 inches and has a traction capacity of 1250.
The excellent design comes with an adjustable handle for easy control, and the propeller has two solid blades.
Buy in Bulk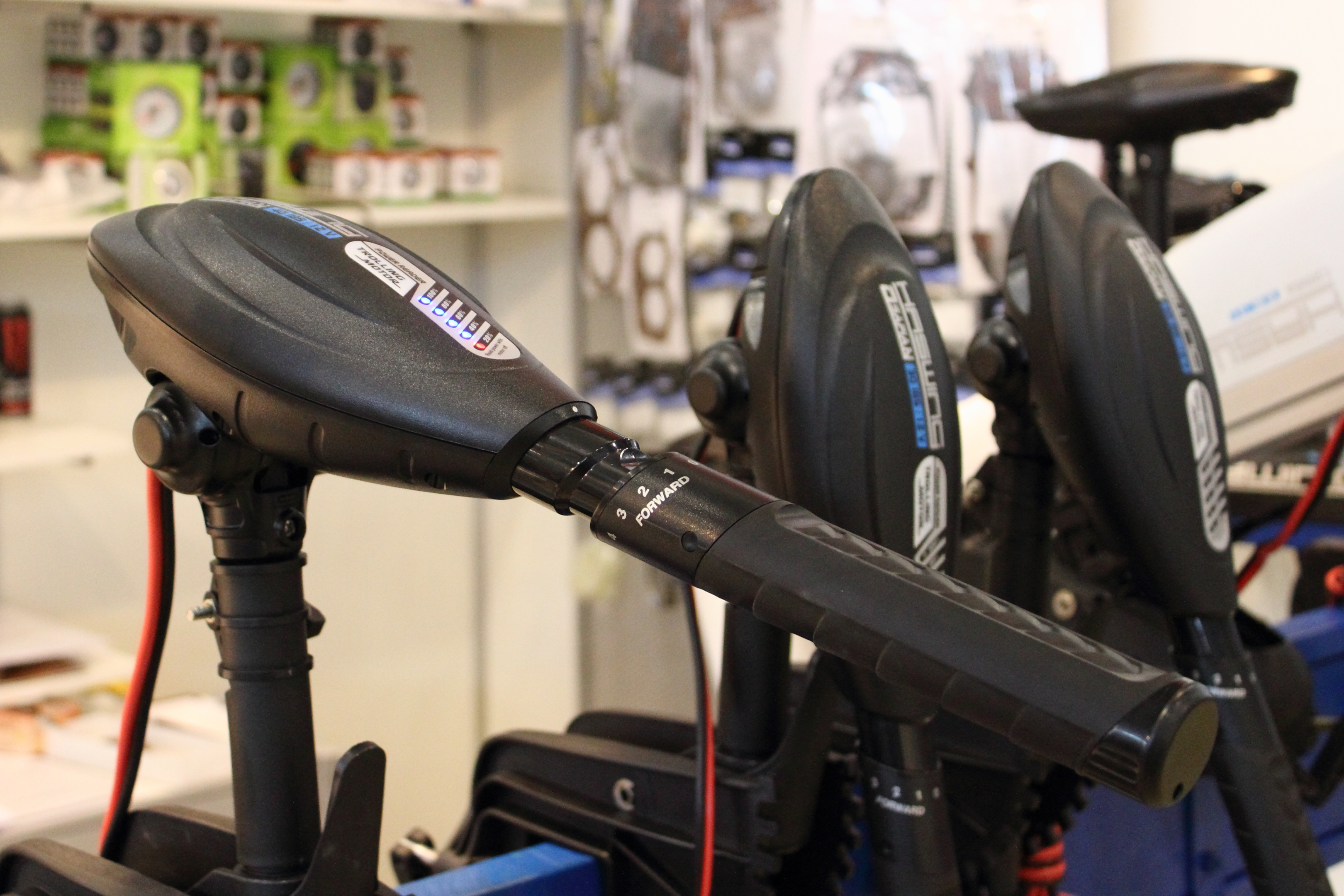 You can buy these brands of trolling motor for canoes and other models in bulk. The electric trolling motors and gas powered trolling motors are the top models in this product category. Also, we offer fast shipping. Send us a customer contact form to order.

"*" indicates required fields